E-RIHS.it
E-RIHS.it è il nodo italiano dell'infrastruttura di ricerca europea sull'Heritage Science. E-RIHS.it offre accesso a strumenti scientifici e conoscenze all'avanguardia nel settore ed organizza dottorati di ricerca e scuole di alta formazione sulla diagnostica avanzata non invasiva applicata ai Beni Culturali.
Continua a leggere
Con il termine Heritage Science si intende il dominio interdisciplinare dello studio scientifico del patrimonio.
Heritage Science è un termine generico che comprende tutte le forme di indagini , umanistiche, scientifiche e ingegneristiche sulle opere dell'uomo e le opere combinate della natura e dell'uomo, che sono di valore per le persone e  che consentano di  preservare  il patrimonio per le generazioni future.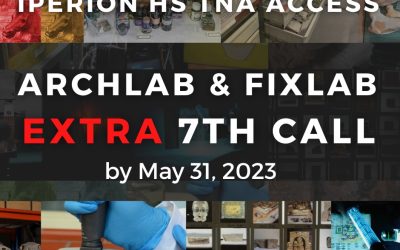 IPERION HS has just opened an additional 7th call for Transnational Access (TNA) proposals to its facilities: ARCHLAB and FIXLAB.The deadline for applications is May 31, 2023. Before applying, users are required to contact the userhelpdesk...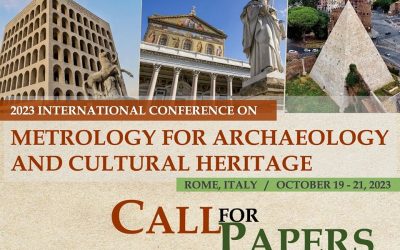 International conference with 5 Special sessions MetroArchaeo brings together researchers and operators in the enhancement, characterization and preservation of archaeological and cultural heritage with the primary objective of discussing the production,...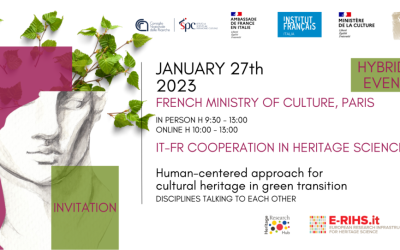 Within the framework of the Italian-French bilateral cooperation in Heritage Science. Hybrid event The third hybrid event of a series of sessions on the Cultural Heritage in the Green transition issue will take place in Paris at the French Ministry of Culture (182,...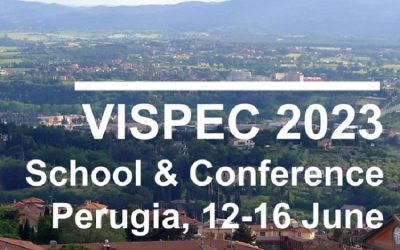 VISPEC is a unique opportunity to discuss and exchange cutting-edge projects and ideas Dedicated to advances in all areas of vibrational spectroscopy, the VISPEC school & conference on Vibrational Spectroscopy will be held in June 2023 in the beautiful city of...