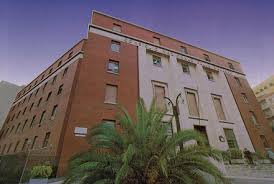 Il  CNR  – Consiglio Nazionale delle Ricerche, è il più grande ente pubblico di ricerca italiano, sottoposto alla vigilanza del Ministero dell'istruzione, dell'Università e della Ricerca, con il compito di svolgere, promuovere, diffondere, trasferire e valorizzare attività di ricerca scientifica e tecnologica nei principali settori di sviluppo delle conoscenze e delle loro applicazioni favorendo il progresso scientifico, tecnologico, economico e sociale, così come l' efficace cooperazione europea ed internazionale in tutti i campi del sapere.
Il CNR è membro dello European Heads of the Research Councils Association (EuroHORCs), dell'European Science Foundation (ESF), e di Science Europe (SE).
Il CNR è uno stakeholder a lungo termine nel quadro dei progetti europei con oltre 700 progetti finanziati nel 7PQ ed è attualmente capofila di E-RIHS, European Research Infrastructure for Heritage Science, e del progetto europeo IPERION HS, Integrated Platform for the European Research Infrastructure On Heritage Science.
Il CNR partecipa al nodo italiano di E-RIHS con gli istituti
Il CNR SCITEC collabora con SMAArt, il Centro di Eccellenza dell'Università di Perugia che opera nell'ambito dello studio e della conservazione delle opere d'arte.